Residential Painting Company in Huntsville, AL
Alex Paint and Stain of Huntsville, Alabama is your full-service company for all of your home's painting and staining needs. Painting or staining your home provides you with many benefits that are both aesthetic and practical.

Our home painting services include the following :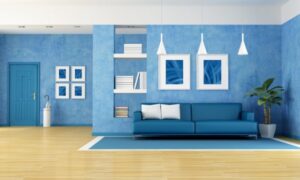 Interior house painting – bathrooms, kitchens, cabinets, dining rooms, living rooms, shelving, ceilings, game rooms, pantries, hallways, bedrooms, garages and more
Exterior home painting – homes, garages, outbuildings and sheds, barns, playhouses, doors, shutters, trim and more

Garage floor painting

Deck & fence painting

Eco-friendly painting

Pressure washing
Painting and Staining Increase Your Home Value
First, a fresh coat of paint or stain will either return your home to how it looked when it was brand new or provide a change to something that fits your sense of style better than what you currently have. Every day when you walk into a freshly painted room or pull into your driveway and see your home's exterior looking like new, you will be glad that you chose to repaint.
Second, painting and staining provides tangible benefits including increased protection against nature and increased home value. Painting helps to protect your investment against wind, rain, sleet, snow and insects. This means that you will have to replace your siding less often, and can prevent major structural damage that can be caused by rot or insect infestation. Exterior painting can also prevent moisture from entering your home, protecting against mold growth, which is a health threat and costly to remedy.
Third, if you are planning on selling your home, painting can provide a return on investment far superior to almost any other kind of renovation, often even for more than you invested in the entire project. So, if you wish to increase your home's curb appeal as well as value, you should definitely consider repainting or staining your home to maximize your home's worth.
Residential Painting Contractor Near Me
Let our experts help you to find the best paint or stain for your home's conditions as well as the perfect color or shade. We will advise you of the most suitable choices and give you an estimate for the entire job. Alex Paint and Stain's passion is painting, so let us be your partner in giving your home a brand-new look while protecting and maximizing your investment.
Residential Painting Gallery